Attention North-Central Indiana Business Owners:
Are You Sick and Tired Of Dealing With Computer Guys That Are
Impossible To Reach, Won't Follow Through, Can't Fix Things Right,
and Nickel and Dime You For Everything That They Do?
If so, give us a call and let us show you what fast, friendly and highly-responsive
outsourced IT services should be for your business: 765-742-3440
Contact Us Today At 765-742-3440
IT Support and Services in Lafayette and Kokomo, IN
Data Backup & Recovery

We use a unique system that backs up all of your domain and server information and stores it in a dissimilar server off site so you'll always be able to re-access your data quickly.
You are Guaranteed complete satisfaction from the information technology and technical services you receive from us. We pledge to deliver exemplary service, on-time and within your budget.
With our Dedicated Help Desk you know the status of your account and tickets, no matter what time of day or night. We provide secure access to updates and status reports 24 hours a day, seven days a week, and communicate the progress of resolving any issue.
Flat rate billing means easier budgeting for IT costs. Under our monthly maintenance plan, you can budget for IT costs the same way you budget for insurance or rent - with no surprises.
No more waiting for a technician to show up! With our network monitoring and administration tools we can access and troubleshoot your network from any location. This means we'll get you back up and running in no time flat.
You'll avoid expensive repairs and recovery costs. Our network monitoring and maintenance will enable us to detect tiny, hidden problems and repair them BEFORE they turn into expensive network disasters. As a matter of fact, we guarantee it.
You'll sleep easier knowing the "gremlins at the gate" are being watched and kept out of your network. We'll make sure your security patches are installed, your virus protection is up-to-date, and that your backups are done properly.
Why Choose Us?
Our custom service packages deliver what you need and want without overstepping the boundaries of your budget. From cloud services to data backup, we're here to team up with you and your company for expert support.
If you are looking for reliable and responsive IT support services, Business System Solutions can help you today!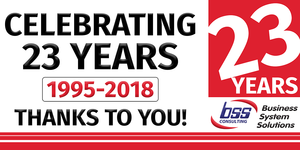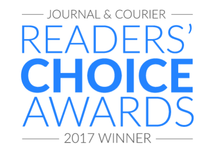 Business System Solutions: trusted computer support for businesses throughout Lafayette, West Lafayette, Kokomo and Midwest Indiana – Let us help you today
Maybe you're concerned with the current rising costs of your IT services, or maybe you are just running short on time because of your expanding business and need to hand over the reins of some services to someone else. Whatever your reason, we can help you with quality IT services today.
Your business can save money and time today with Business System Solutions' managed services, network solutions, IT support and more.
Not Ready To Call Us Just Yet?
If so, we would at least like to send you a copy of our recently published report, 21 Questions To Ask Before Hiring An IT Company.
Even if you aren't ready to make a change right now, this report will give you important questions you should ask your current IT company to make sure that their policies, procedures and service standards won't leave you vulnerable to expensive problems, lost data, viruses, hacker attacks and a host of other problems.
Simply fill out the form here and we'll send you a copy today!