Bill Ooms
CEO
Bill has over 30 years of computer related experience. He has consulted for major corporations as well as hundreds of small businesses. Bill has developed several applications, has taught classes, worked extensively with networks and the internet, and has designed and planned various systems.
Bill is the CEO of Business System Solutions and is responsible for management of the team and company culture as well as driving the strategy and vision of BSS. Bill uses his business education and experience to help provide recommendations for using today's technology based on your business needs. To improve the efficiency and productivity of small businesses, Bill enjoys reading books on leadership, successful business practices, customer service and technology.  Bill and his wife have four boys and three grandchildren. Stephanie Christopher
IT Service Coordinator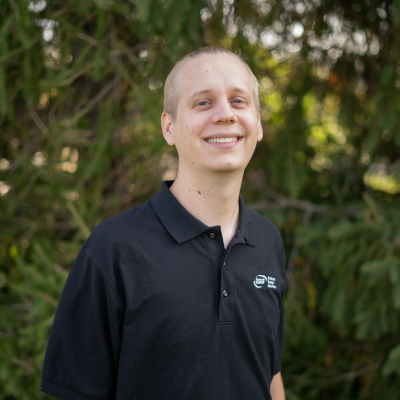 Stephen Bridgford
IT Engineer
Brittany Flores
Human Resources
Brittany currently assists with HR and Finance needs at BSS. Brittany has been with BSS since 2013 and always helps where needed. She devotes her time to BSS policies, procedures, and practices. She aides in finding our top-notch staff and helping create a great culture here at BSS.
Brittany graduated with a BA in Psychology with minors in Sociology and Human Development and Family Studies. Brittany has over 20 years of experience in customer service and strives to continually improve the BSS experience internally and externally.
Brittany has lived in Indiana most of her life. When she isn't working, she loves baking and experimenting with recipes. She enjoys taking her fur babies for walks and listening to audio books. She is a huge fan of Star Trek and Harry Potter. Brittany lives with her life partner, Tim and their two adorable dogs, Beau (Mr. Boopers/Boopie) and Tori.
Mr. Boopers is currently our Office Security Guard. Please click on his bio for more information.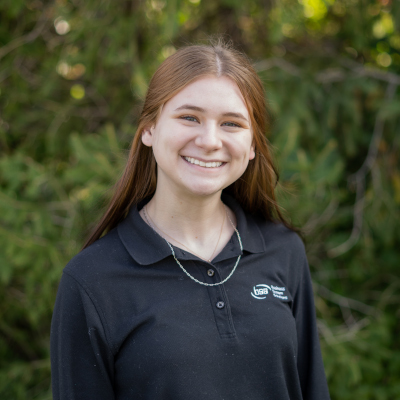 Mallory Kincaid
IT Service Coordinator
Jeff Parks
Senior IT Engineer
Jeff Parks is a Senior IT Engineer for Business System Solutions. He is responsible for ensuring that all of our clients have their technological needs met in an efficient and timely manner.
Jeff graduated from Purdue University with a Bachelor of Science in Computer Technology. At his previous employer, Jeff was the Director of IT and Facilities where he managed all day-to-day operations and developed policy, procedure and the strategic plan. Jeff is from Lafayette where he was born and raised. When Jeff isn't working, he enjoys going to different sales and tries to build his vinyl album collection. Jeff is a current Lafayette resident and lives with his wife of over 22 years, Jennifer. They have two children, Crystal and Jeremy, a rat terrier named Pixie and a cat named Biggie.
Lane Kesterson
IT Engineer
Lane Kesterson is an IT Engineer for Business Business System Solutions. He provides our clients with knowledge and efficiency and a great customer experience.
Lane received training from the Marine Corps through the Aviation Logistics Tactical Information Systems (ALTIS) program at MARDET Newport, NewPort RI with a current Comptia Security plus certification.
Before joining our team, Lane worked for four years attached to Marine Helicopter Squadron One as an Avaition Logistics Information Management System (ALIMS) Specialist. After that he worked as the IT manager for a local television company. Outside of work, he loves to ride motorcycles and work on cars and computers. He is married and has two very pushy dogs and a very fat cat.
Derek Kee
IT Engineer
Derek Kee is an IT engineer for Business System Solutions. He works closely with our Tech Team to help with any technology issues our clients have.
Derek is currently studying at Western Governors University to receive a Bachelor in Science for Information Technology. Prior to working for BSS, he was the Assistant Director of Technology for a school and has held an IT role for over 6 years. Outside of work, Derek enjoys riding motorcycles and hanging out with his friends and family.
He has a passionate focus on building good relationships with clients to help them succeed. He believes technology can be accessible to all, and is passionate about showing the ins and outs of technology in the simplest possible terms. He currently lives near Lafayette with his girlfriend and crazy cats and dog. Christopher Webster
Design Desk Lead
Court Hubbard
IT Engineer
Court Hubbard is an IT Engineer at Business System Solutions. He assists clients with their technology needs in a timely and efficient manner and provides them with a great customer service experience in the process.
Court has an Associate of Applied Science degree from Danville Area Community College as well as an IT Support certificate from IV Tech. Prior to BSS, he worked at Subaru of Indiana Automotive, Inc. as a desktop hardware support technician.
Outside of work, Court enjoys golfing, fishing and spending time with friends and family. He is passionate about technology and helping clients understand and use technology to help them succeed. He currently lives in Lafayette and has a Jack Russell Terrier.
Brandon Michael
IT Engineer
Brandon Michael is an IT engineer for Business System Solutions. He strives to provide quality customer service while working closely with the tech team to solve issues in a timely manner.
Brandon graduated from Western Governors University with a bachelors in IT and holds numerous certifications. Before working at BSS, he worked at Ivy Tech Community College of Lafayette and was a lab technician.
In his free time, he enjoys watching and attending sporting events, collecting Indy 500 memorabilia, and helping others. He was in the Boy Scouts for 12 years and became an Eagle Scout! He currently lives in Lafayette.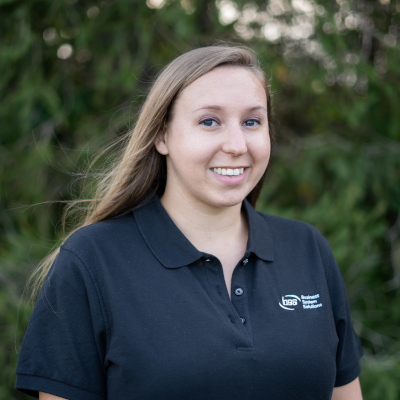 Cheryl M Horton
Finance Manager Katy Schoening
IT Engineer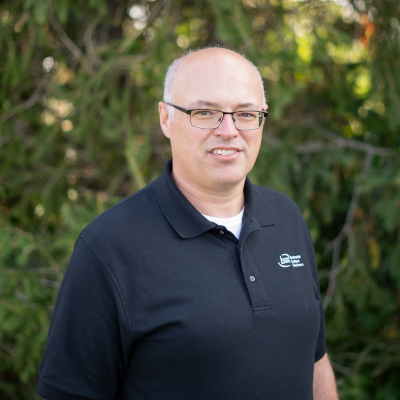 Chad D. Fishback
IT Engineer Christopher S Little
IT Engineer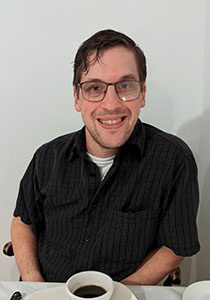 Eric Woodrum
Service Delivery Manager Brad Wright
Technical Account Manager Bradley Kelley
IT Engineer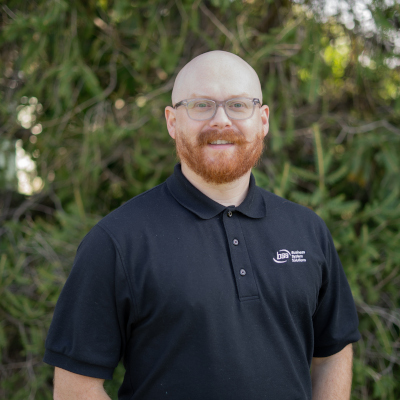 Morgan Evans
Project Manager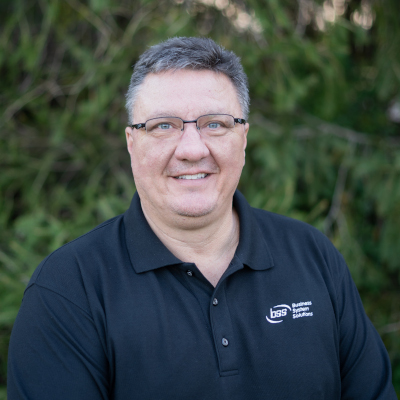 Tom McNay
Technical Account Manager
Beauregard  (Beau/Boop/Boopie/BO-BO/Mr.Boopers) Soderlund
Volunteer Security Guard/Mascot
Beau has been working for BSS for 3 years. He loves checking out the perimeter of the building and making sure no squirrels or rabbits get too close.
Mr. Boopers has had a lifetime of experiences in forensics, sniffing and investigating all types of scenes, which makes him a great asset to BSS. He is always keeping BSS safe.
In his spare time, he loves tearing up stuffed animals, eating treats, going for walks, and getting his belly rubbed.