Undo the effects of Cryptolocker.
Business System Solutions provides Cryptolocker removal and prevention services for companies in Crawfordsville, IN.  We are experts at restoring infected computers back to the condition they were in before the cyberattack, enabling businesses to recover their important data and files.  And, we'll ensure that the right safeguards are in place to prevent future attacks.
Since Cryptolocker went viral and made its way to the headlines in 2013, more copies and variants have shown up on the web to replicate its success. Today, there is still a sizable amount of threat from this type of malware.
Cryptolockers are a well-known cause of data loss and data corruption throughout the world.
Cryptolocker-infected computers cannot access their own files. Sharing and receiving data from other sources is discouraged, due to the risk of infecting more computers. To remove the effects of Cryptolocker, one needs to disable the running Cryptolocker software, remove it successfully through various means, and then decrypt the files infected through decryption software.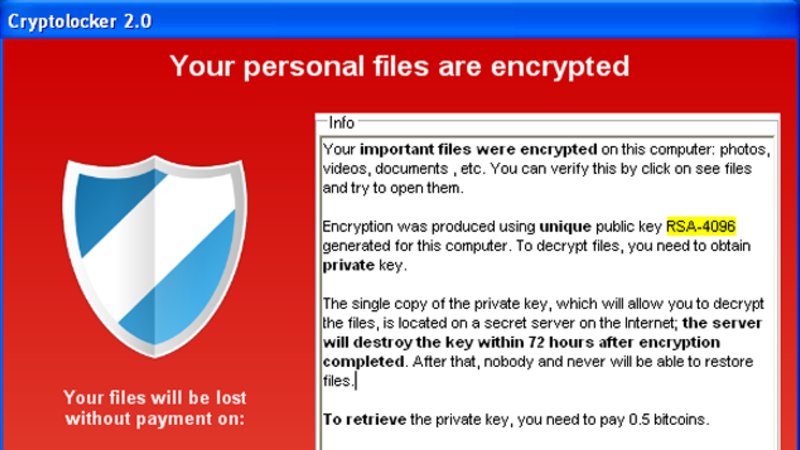 As a leading IT security service provider, we combat these Cryptolocker threats swiftly and efficiently.
Business System Solutions has all the tools and software needed to restore your infected PC back to shape. Depending on the crudity and uniqueness of the Cryptolocker strain, we can use our software or do it manually. Our strong foundation in IT security and expertise lets us resolve your Cryptolocker problems with ease.
Contact us to learn more about our Cryptolocker removal service.