Proudly serving Lebanon since 1995
Business System Solutions is a trusted local IP security camera installation services provider in the Lebanon, IN area. Our IP security camera installer will arm your business with a streamlined, efficient and reliable video surveillance system that you can monitor anytime, anywhere. Contact us today to speak with an IP security camera consultant.
Closed-Circuit TV (CCTV) Security Cameras
When it comes to security cameras, there are many choices. They can be remotely observed via a smart device like a phone or tablet, they can be a component of a CCTV system, and/or a part of a wireless system. Whichever of option you choose though, a security camera system is a robust enhancement to your overall security system.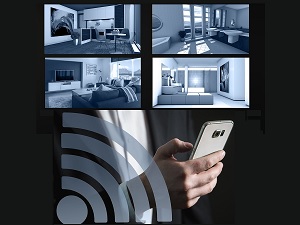 About IP Security Cameras
Growing in popularity in the category of CCTV are IP (Internet Protocol) security cameras. These cameras use the internet protocol of LANs to transmit video across data networks in digital form. The video can also be transmitted across the public internet allowing people to view these video feeds directly from their computers or mobile device.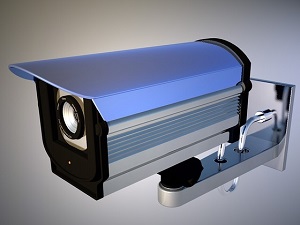 Advantages to using an IP camera system:
Accessibility: You can access your surveillance cameras anytime, anyplace, as long as your computer or mobile device is connected to the internet.
Resolution: High definition IP cameras eliminate blurry and grainy video and enables 30 megapixel zooming capabilities.
Storage: Your video footage is stored digitally, either on your hard drive or the cloud, eliminating the need for piles of disks or tapes.
Video Sharing: IP security footage can be shared with anyone, anywhere, any time. This expediency can be crucial for investigating and resolving breaches to security of your physical premises.
Low Maintenance: The digital age keeps doing away with excessive equipment. An IP video surveillance system cuts down the costs to the owner without the need of time-lapse video equipment, tapes, cataloging, etc.
Flexibility: Multiple IP cameras in the same general area can be connected to the same single switch which is connected to the network video recorder by one cable. Multiple switches can be used to add more cameras if needed to monitor your area, without numerous cables.
PoE Switch: When an IP video surveillance system uses a PoE (power over Ethernet) switch, your Cat 5e or 6 cables power the camera as well as run the sign from your cameras, eliminating the need for an additional power supply.
If you are looking for an IP security camera installer, you can count on Business System Solutions to get it done right. Whether it's your first system, or you need to convert or phase out an existing analog system, we can help you. Contact us today to discuss your IP security camera installation with one of our expert consultants today.