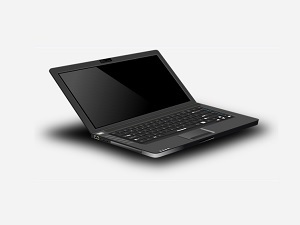 For the past three decades, Toshiba has been a major player in the laptop market.
Toshiba released their first laptop in 1985. Their famous T1100, which was sold in Europe, was one of the first laptops to make use of floppy disks. Based on their success with that model, they quickly expanded their operation and began selling laptops in the US and Japan.
Recently though, the Japanese powerhouse has reported that they're exiting the laptop business.
According to a recent announcement by Toshiba:
"On June 30, 2020, under the terms of the share purchase agreement, Sharp exercised a call option for the remaining outstanding shares of Dynabook held by Toshiba, and Toshiba has completed procedures for their transfer."
That's significant because Dynabook is (or was) the division responsible for the production of Toshiba's laptops. As of now, Sharp owns Dynabook, lock, stock and barrel.
The company has developed and sold a number of popular models over the years. However, Toshiba struggled in the face of stiff competition from a variety of other players in the industry. In 2015, the company faced a massive accounting scandal that cost them more than two billion dollars.
In the face of that scandal, they retrenched and restructured, selling a portion of their business to Sony to raise cash. Unfortunately, although the company made a heroic effort, it simply wasn't enough and though the business limped along for a few years after that, the writing was clearly on the wall.
It is then, the end of an era. If you currently own a Toshiba laptop, treat it with care. Although Sharp may provide some support for those currently in service, if they do, it won't be for very long. After that, if anything goes wrong, you'll be on your own.