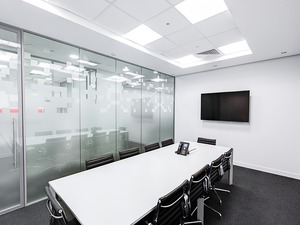 As the number of businesses that allow workers to work from home or hire them remotely in the first place has grown, the number of ways to have effective meetings has begun to grow as well. Many companies are completely replacing their physical meetings with digital ones as they are more efficient, quicker, and people can collaborate from all over the world. In addition, meetings can often be recorded and listened to later in case you missed something or couldn't attend the meeting on time. Obviously, online meetings can be useful for your business, and whether you're a seasoned pro or are just hosting your first meeting tomorrow, here are a few tips to get you started.
Pick the Right Online Collaboration Tool
There are a LOT of choices for meeting tools, and there isn't really one that's better than the other. Skype, for example, has become a very popular tool for meetings because you can see each other speak as well as each other's screens and text questions. However, there are many tools that are designed for online meetings that are equally good and in some cases, even better. Here's a quick rundown of three of the more popular (and most developed) ones:
GotoMeeting. It's simple, it's easy, and almost anyone can make use of it. You can listen in through a phone or you can use a computer. Mics, webcams, speakers and chat are all enabled or disabled if that's what you need. Plans start at under $40 a month.
ClickMeeting. This is good for both webinar and meeting subscriptions, depending on your needs. You can video conference with the built-in presentation apps, which include support for desktop sharing and document sharing. The price starts at around $30 a month.
Onstream Media. This is a huge, technologically advanced service that allows for many sorts of virtual events, including virtual environments, conference services, streaming services, and online meetings. You can host a meeting that allows phones and computers to join, or you can do a web conference that allows users to present slides and documents from already prepared material. You pay for this on a per-usage basis.
Online Meeting Etiquette
Here are a few things you should know about before hosting a meeting to help it be more effective.
Kill all distractions. To be a good meeting holder, you need to try and keep the number of distractions for yourself down. This means you need to shut off any alerts, applications, or other interruptions that can happen. Finding a quiet spot that isn't your child-filled living room or local coffee shop is also important to a distraction-free environment.
Let People Participate. Even if you don't want people's background noise coming in over the mics (so you mute them all), you can still encourage participation by allowing text questions and maybe allowing them to speak at certain points during the presentation so that they can collaborate. Q&A sessions should also be used.
Have Your Notes Together. Even if you're going to have your slides in front of you, making sure your notes and important pieces are in order is important. Reference them during the meeting to help guide you and to make sure you don't go on too long about something that may not matter (or don't go on long enough about something that does matter).
When you use the right tool and you make sure you use the right online meeting etiquette, an online meeting can be just as successful – or more so – than an in-person meeting.