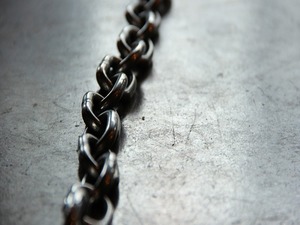 The issue of data breaches is not limited to just the biggest companies. Those are the ones that draw the attention of the news media, but companies large and small have experienced data breaches varying in size from almost no significant customer exposure to the compromise of both customer and employee data. It is virtually a guarantee that should your business experience a data breach it will appear in a news article somewhere, with the expected consumer backlash.
The Reality
Security of customer and company data has been on ongoing concern for many years. For every solution implemented at the corporate level there is a hacker who sees the security measure as a challenge. Most, but not all, data breaches are intended to reap a profit for the hacker. While companies can purchase insurance for any losses sustained with a public data breach, consumers rarely have this option. Since customers are at the heart of any successful business, it makes sense to implement preventative measures to stop a data breach before it happens.
GRC
If you are a business owner or manager who is not aware of the meaning of the acronym GRC, it is critical you become conversant with its meaning and importance to your company's operation. GRC or Governance, Risk Management, and Compliance, is a governmental and legal standard that is set forth for companies to ensure the necessary steps are being taken to secure customer and corporate data. In many European countries, the government assesses fines for non-compliance, making it a critical issue. Whether your business is in a country that imposes penalties or not, the concept of GRC is vital to ensuring steps are taken to minimize the risk of a data breach.
Policies
Every company should have a security policy in place that addresses specific ways to prevent and deal with data breaches in the event of an occurrence. What is most important about the development of this policy is that it needs to be communicated in a manner that is understandable by every person in the company. The proliferation of mobile devices and remote access has challenged IT departments to create and maintain security protocols that can be implemented without adding undue expenses or requirements. If the policy is not understandable to the employees, that fact in itself opens the door for a potential data breach.
In the grand scheme of things, the entire idea of GRC and data breaches is a subject of concern for all employees. Considering the impact a data breach can have on a company, everyone needs to understand that what is at stake is his or her own job. This may sound extreme, but a loss of sales and company reputation are assuredly events that will result in a loss of jobs. While most companies recover from a data breach event, the global economic market is too competitive for a company to risk taking steps backward. Internal and external security is a concern that should be taken seriously by every employee, especially the ones who are allowed to use mobile devices on and off the company premises.